Review: Baby Lips Dr. Rescue by Maybelline
April 21, 2014
I'm sure many of you heard of the popular Baby Lips line by Maybelline (personally I liked the Quenched, pictured below)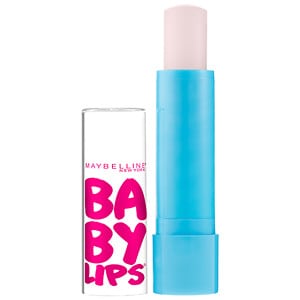 Today however I have a review for the Baby Lips Dr. Rescue! I have one in the shade of #40 Pink Me Up! I would describe it as a sheer almost baby pink but a little brighter with a little sparkle. Personally none of the shades stood out to me so I tried a light shade hoping they'd be sheer so I didn't waste almost $4.00 on something I didn't really like.
Although these are medicated I found the consistency not pleasant on my lips. Unlike their original line that easily glided along lips no matter their condition this Dr. Rescue product just seemed to not move or look good on my lips at all. It would apply unevenly and when I did wear it there was no improvement in my lips quality.
Overall for the Maybelline Baby Lips Dr. Rescue I would go with a clear shade and medicated lip balms are only meant to be used when your lips need it so over use of this product could make end results worse. I would rate this particular shade and product a 2 out of 5.
Thanks for stopping by!